Pirelli: Rosberg Bahrain test blowout no threat to 2014 F1 safety
| | |
| --- | --- |
| By Pablo Elizalde | Thursday, December 19th 2013, 17:26 GMT |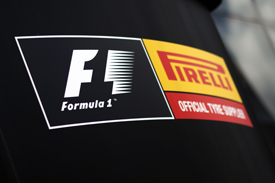 Pirelli says the safety of its 2014 Formula 1 tyres is not in question despite the blowout that forced Mercedes to end its Bahrain test early on Thursday.
German driver Nico Rosberg suffered the blowout at 320km/h, which made him spin on the main straight.
Although he did not hit anything, the car needed repairs and Mercedes had to call it a day earlier than planned.
Pirelli said, however, that the tyres Rosberg was using were just prototypes, which were "innovative in terms of structure and compounds, with the aim of developing the most suitable solutions for the next season".
The tyre had only been tested in the laboratory and will not be used again, Pirelli said.
"The safety of the tyres which will be supplied for the next championship is not in question," said the Italian manufacturer in a statement.
"The accident which happened to Rosberg's car is being investigated and the findings will be communicated to the FIA and the teams."