BTCC alters Jack Sears Trophy rules for 2014 season
| | |
| --- | --- |
| By Kevin Turner | Monday, December 16th 2013, 16:30 GMT |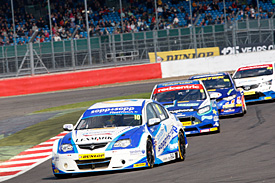 The Jack Sears Trophy will be awarded to the Independent driver who gains the most places in the British Touring Car Championship next year.
The award was introduced in 2013 for the top S2000 runner in each BTCC round, but with the class being abandoned for next year an alternative use had to be found.
BTCC organiser TOCA has now announced the Jack Sears Trophy will be awarded to the Independent driver who achieves the greatest improvement from their respective grid positions over the entire season.
The start and finishing positions of all Independent drivers will be logged for all 30 races and the driver with the highest total number of positions gained over the season will become the Jack Sears Trophy champion.
Welch Motorsport's Daniel Welch made up the most places in 2013, so would have won the Jack Sears Trophy, which was actually won by Lea Wood for scoring the highest number of S2000 victories.
AUTOSPORT SAYS
BTCC correspondent Kevin Turner (@KRT917)
It's a great idea to continue an award named after the legendary two-time BTCC champion.
The concept of rewarding overtaking is also positive, particularly in a series where racecraft and wheel-to-wheel battling is the norm.
But there is one problem.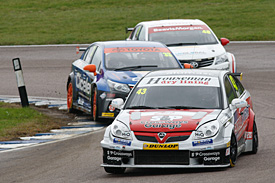 If someone consistently qualifies at the back and can avoid incidents, they can gain lots of positions without actually making an overtaking manoeuvre.
The BRDC Formula 4 championship ran a similar system for its 'Who Zooms' award in 2013.
It was won by Malgosia Rdest, who finished 18th in the final standings and was the penultimate runner who contested all 24 races.
Is that worthy of a prize?
If that doesn't happen in the BTCC next year, then I'd like to make a rare prediction: Mat Jackson will win the 2014 Jack Sears Trophy.
He never qualifies well, but invariably races his way through the pack, precisely the sort of driver the award is made for.