M-Sport reveals Sebastian Loeb tested a Ford WRC car in 2005
| | |
| --- | --- |
| By David Evans | Thursday, October 17th 2013, 12:51 GMT |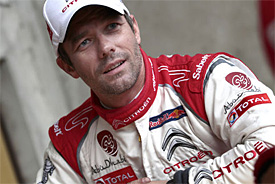 M-Sport team principal Malcolm Wilson has revealed Sebastien Loeb was close to signing for his outfit following a test in the summer of 2005.
The Frenchman and his co-driver Daniel Elena met with Wilson for a visit to the Cumbrian team, with the then-one-time world champion testing a Focus RS WRC 04 in Greystoke forest.
"It was fantastic to see him in the car," said Wilson.
"We knew what he wanted and we knew we were going to find the money to do it.
"But in the end he wanted to stay with Citroen - I think by then he knew that 2006 would be an interim year and they made a commitment for a longer-term with the new car for 2007.
"He was a French driver in a French car with a French team."
Loeb elected to remain with Citroen, even though he would be running in the private Kronos Racing team in 2006.
He went on to win a further seven world titles after his successful title defence in 2005.
Had he joined Ford for 2006, Wilson's sure Loeb's world title count would have remained the same.
"He would have done the same job in our car," said Wilson, "nothing would have been any different."