Briatore says Mark Webber should have stayed on in F1
| | |
| --- | --- |
| | Friday, August 2nd 2013, 10:44 GMT |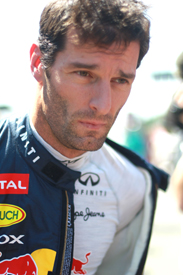 Mark Webber should have stayed for another season in Formula 1, reckons his manager Flavio Briatore.
The Australian informed his Red Bull bosses on the eve of the British Grand Prix that he was quitting F1 to join Porsche for its assault on the World Endurance Championship.
Although Briatore understands why Webber no longer wanted to race on in F1, he thinks he should have stayed another season because he would have been assured of the Red Bull seat.
"He [Webber] was already tired at the end of last season," Briatore told Gazzetta dello Sport.
"It is his decision, even if it's wrong in my opinion, because he's still quick as he's shown last Sunday.
"He can still finish third, fourth, fifth and take points away from rivals."
Briatore does not see an obvious candidate to replace Webber, and thinks that there is a lack of decent young talent in the sport.
"I don't see any interesting youngsters," he said. "There is no new [Lewis] Hamilton, [Fernando] Alonso, [Sebastian] Vettel and [Kimi] Raikkonen around.
"Had Mark decided to stay for another year, the seat would be his."
Translation by Michele Lostia