James Cole leaves BTCC squad Team HARD
| | |
| --- | --- |
| By Jamie O'Leary | Tuesday, July 2nd 2013, 13:39 GMT |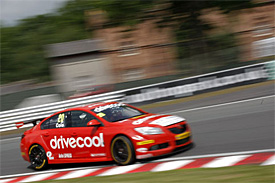 James Cole has left British Touring Car Championship squad Team HARD following a tough start to his tin-top career.
Cole, 24, moved into the series with Tony Gilham's squad this year, achieving a pair of 13th places as his best results in an NGTC Vauxhall Insignia.
He believes he needs a change of scenery if he is to realise his potential in the category.
"This was a very hard decision to make as the BTCC is a great championship," said Cole.
"I moved into touring cars this season and it was meant to be the first chapter of my education into driving a tin-top car, but I didn't feel that I was getting any real grounding into the skills needed by working with Team Hard.
"That has led me to seek new opportunities."
Cole, who beat IndyCar racer Josef Newgarden to the 2009 Formula Ford GB title, and was also a runner-up in the British F3 National Class the following year, is now aiming to return to the BTCC with a new team.
"I will now look for opportunities with other partners who share the same vision as me and those with the capability of giving me the tools and the experience I need to progress as a top-level touring car driver," he added.
Cole currently lies 20th in the BTCC and 16th in the independents' standings.