Matt Kenseth's Kansas penalties reduced by NASCAR appeals panel
| | |
| --- | --- |
| By Mark Glendenning | Thursday, May 9th 2013, 16:42 GMT |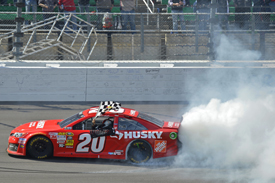 A NASCAR appeals panel has reduced the penalties imposed on Matt Kenseth and Joe Gibbs Racing after their Kansas-winning car failed a technical inspection.
The team was penalised when a connecting rod in the engine was found to be three grammes underweight, although JGR appealled on the grounds that the engines are leased from Toyota Racing Development, and that it is not allowed to touch them.
Toyota also accepted responsibility, and argued that the part did not offer an advantage.
The three-member National Stock Car Racing Appeals Panel appeared to agree, reducing Kenseth's points deduction from 50 to 12, moving him from 11th to fourth in the points, and reinstating the three bonus points that count towards seeding for the Chase.
Crew chief Jason Ratcliff's suspension was cut from six races to one, although his $200,000 fine still stands, while team owner Joe Gibbs' six-race suspension was rescinded completely. However Toyota's penalty was increased from five points to seven.
NASCAR spokesperson Kerry Tharp said that the series was disappointed in the decision.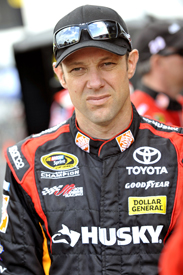 "Our sport has a due process system in place that has served this sport very well for more than 65 years, and that due process resulted in this decision here today," Tharp said.
"While we are disappointed by today's outcome, we stand firmly behind our inspection process. The inspection of engines, and engine parts and pieces has always been regarded as the holy grail throughout the industry - that, along with fuel and tyres.
"In violations such as these, we have no other reinforcement process than to penalise the team owner and team members. That's how our system works."
It is the second time in less than a week that a NASCAR team has had a penalty reduced on appeal, with Penske having successfully fought the severity of sanctions levied against Brad Keselowski and Joey Logano after the Texas race.