Sebastian Vettel frustrated at reaction to Red Bull 'multi 21' row
| | |
| --- | --- |
| | Wednesday, April 10th 2013, 19:17 GMT |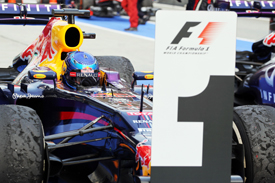 A bullish Sebastian Vettel says he is unhappy that the 'multi 21' team orders row overshadowed Red Bull's Malaysian Grand Prix one-two, and believes it is time to move on from the controversy.
Vettel attracted widespread censure and enraged team-mate Mark Webber when he overtook the Australian to win at Sepang.
The pair had been ordered to hold station with Webber ahead after the final pitstops, but Vettel mounted an aggressive attack and snatched the win.
In a video interview for Red Bull title sponsor Infiniti, Vettel said he fully acknowledged that he had been wrong to disregard instructions, but that he made no apology for winning.
"I apologised to the team straight afterwards for putting myself above the team, which I didn't mean to do," he said. "There's not really much more to say.
"I don't apologise for winning, I think that's why people employed me in the first place and why I'm here. I love racing and that's what I do."

Vettel: the monster Red Bull created
Vettel expressed frustration that Red Bull's on-track performance in Malaysia had not attracted more praise.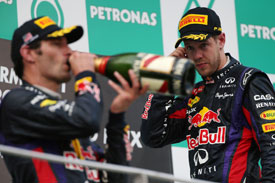 "Unfortunately people didn't see that we performed well as a team on the day. We did a very good job. We got a fantastic result," he said.
"I think we already had a very strong weekend in Australia but we maybe didn't quite get the result we wanted. But in Malaysia we were racing at the top and I think we worked excellently well with the tyres and everything.
"I think that's what people forgot. Obviously what stuck in their heads was the way the race ended, but I think there's not much more to add than what happened."