Starworks calls time on 2013 World Endurance Championship bid
| | |
| --- | --- |
| By Gary Watkins | Tuesday, April 9th 2013, 20:47 GMT |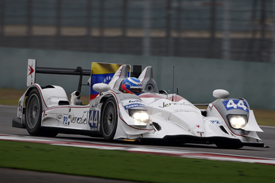 The US Starworks Motorsport squad will not defend its LMP2 crown in this year's World Endurance Championship.
Starworks was due to miss this weekend's Silverstone WEC opener and this week withdrew its entry from the full championship and the Le Mans 24 Hours after failing to secure sponsorship for the season.
Team boss Peter Baron said: "We couldn't hold on any longer, so it made sense to regroup. Maybe we could have got it together for Le Mans, but then we would have been out of the championship and it would have been difficult to ramp up for just one race.
"It's better to pull out and start planning for the future, rather than being behind the eight ball for the rest of the season."
Starworks believed it had a promise of money from the Venezuelan government and associate sponsors, which funded its 2012 WEC campaign with a HPD ARX-03b.
But political uncertainty in the country resulting from the illness and subsequent death of president Hugo Chavez meant the funds have yet to materialise.
Baron said that the team, which is continuing in the Grand-Am Daytona Prototype division, could return to P2 later this season should the funds materialise.
"The sponsors are still on board and if and when the money comes through we can start procuring kit," Baron explained. "If it comes through soon enough, we could look at doing some American Le Mans Series races and maybe the WEC race at the Circuit of the Americas [in September].
"It is crushing not being out there, but we will back for sure because the WEC is the ultimate for us."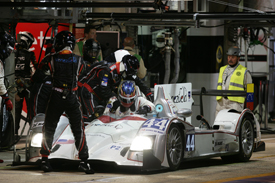 Starworks had planned to contest the WEC with Venezuelan Alex Popow and expatriate Briton Ryan Dalziel driving another HPD ARX-03b. The car it ran last year was owned by Enzo Potolicchio and subsequently sold to the Extreme Speed Motorsports squad.
The delay in funding meant the team was unable to purchase another chassis, which forced it to explore options to lease a car for the start of the season.
The withdrawal means that the Swiss Morand Racing, which is contesting the European Le Mans Series this year, moves up from the reserve list with its Morgan-Judd/BMW LMP2.
HVM Status GP has retained its place on the Le Mans entry list, despite pulling its Lola-Judd/BMW B12/80 LMP2 from the WEC after failing to secure a budget last week.
The US Level 5 Motorsports squad also remains on the entry with a solo HPD after confirming its participation in the remainder of the ALMS.