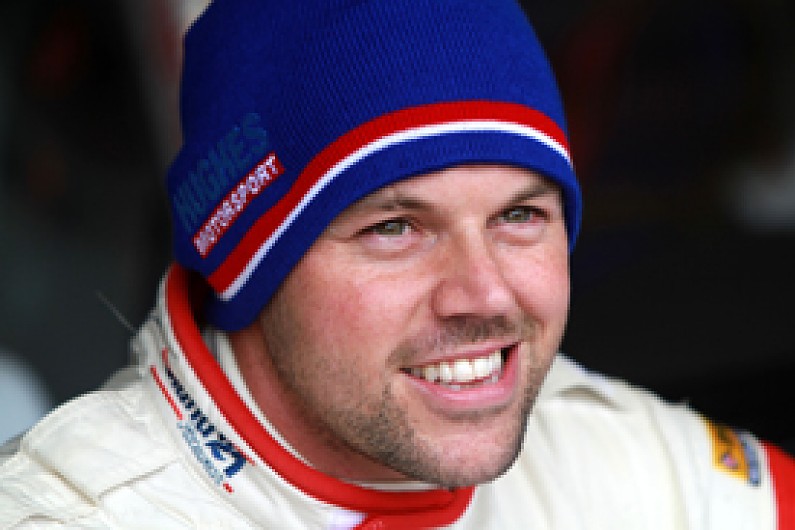 British Touring Car race winner Paul O'Neill has given up on chasing a seat in the series for this season.
O'Neill, who contested two BTCC rounds last year, had been hoping to sign a deal with Speedworks Motorsport for 2013, but has not been able to raise the budget.
Although he has not ruled out a BTCC return, the two-time race winner is not actively pursuing other drives.
"You can never say things are dead and buried, but I've given up on trying to find something," said O'Neill, 33, who will instead be a part of the ITV BTCC reporting team again.
"I'm not sad and bitter about it. Hopefully ITV can make more use of me this year.
"I really like the TV stuff - being on live telly is like being in a race. You have to deliver!"
O'Neill is now considering a return to British GT, in which he competed in 2008.
"I've got more incentive to look for a drive in British GT because that can pay you a wage for less work and stress than touring cars," he added.
"I really would love to do British GT, but I've not chased anything yet."
AUTOSPORT says
Features editor Kevin Turner (@KRT917)
The prospect of Dave Newsham and Paul O'Neill in Speedworks Toyotas this year was an intriguing one, so it's a shame it's not going to happen.
Two of the more underrated drivers in the paddock, Newsham and O'Neill would have been one of the strongest line-ups in the series. Not title winners, perhaps, but they would have been constant threats to the established frontrunners, which hopefully Newsham will be able to prove on his own.
O'Neill is a popular figure, but he's also a worthy racer to have on the grid. His runs to a fourth and two sixths at Knockhill last year demonstrated that, and showed there wasn't a lot wrong with Speedworks' NGTC Avensis.
It's good to hear that he'll still be in the paddock (and on our screens) thanks to ITV, but it would be great to see him still racing somewhere. Perhaps a big hairy GT car would be a good option...