F1 testing: Red Bull ignoring rivals' test pace
| | |
| --- | --- |
| By Sam Tremayne | Tuesday, February 19th 2013, 18:48 GMT |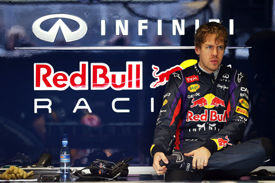 Sebastian Vettel insists Red Bull is not wasting any time worrying about the progress of rival Formula 1 teams and has confidence in its own development plans.
While other teams have changed philosophies and radically redesigned their 2013 challengers, the RB9 has remained largely an evolution of its all-conquering predecessor.
Nico Rosberg, Kimi Raikkonen and Fernando Alonso all jumped ahead of Vettel in the closing minutes of the first day at Barcelona, but the reigning world champion says Red Bull's focus is entirely on itself.
"This circuit has always been a good indicator of whether you have a good car or not," Vettel admitted, "but at this stage it's still very difficult to judge what we do compared to the rest.
"To be honest we're not that bothered. We have plenty of stuff going on in our garage."
Vettel said that while the RB9 is an extension of the car he raced in last year's Brazilian finale, the progress made over the course of 2012 means it is substantially different to the car he tested at the start of last year.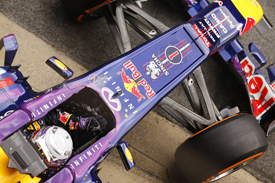 "What we have here is more or less the car we had in Brazil, just another step forward," he explained.
"I think we improved the car a lot last season though so I'm much happier this year here than I was last time.
"We have done a lot of improvements so you cannot compare to the car we had one year ago.
"I think we have been in good shape today. I'm quite happy with the car and the balance, and quite a bit happier than how we started last year."