Jack Cunningham, 1952-2013
| | |
| --- | --- |
| By Gary Watkins | Thursday, January 31st 2013, 16:30 GMT |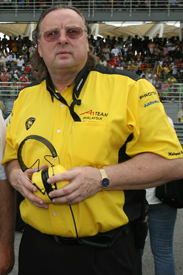 Jack Cunningham, who has died suddenly at the age of 60, had only a short involvement in motorsport, but in a handful of years he helped take MG back to the Le Mans 24 Hours and set up a race-winning A1GP team.
Cunningham was a former airline pilot turned aviation broker who invested in long-time sportscar entrant Hugh Chamberlain's team in 1999.
A new company was subsequently set up by the name of Chamberlain Motorsport, which landed the deal to run MG's new Lola-developed EX257 LMP675 prototype at the 2001 Le Mans 24 Hours.
The organisation morphed into CMS Motorsport for the second year of the MG programme in 2002 and the team continued in the GT arena without the involvement of Chamberlain in 2003.
Cunningham set up A1 Team Malaysia together with former grand prix driver Alex Yoong at the beginning of the World Cup of Motorsport.
The team went on to win five races over the four-season life of A1GP.
Cunningham came into motorsport as an enthusiast, but he was also a hard-nosed businessman, who was possibly unique among A1GP stakeholders in turning a profit from his franchise.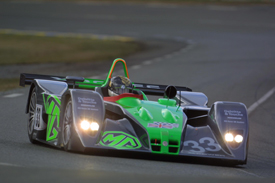 Julian Randles, who ran A1GP Team Malaysia, remembers a hard but fair man who was fun to work for.
"Jack phoned me to ask if I knew anyone who would be interested in running his new team," recalls Randles. "When I couldn't come up with anyone, he asked me to come along for some testing and the first race.
"Four years later, I was still there, and I loved every minute of it. Working with Jack was so much fun."
Cunningham is survived by his partner, Gill.