V8 Supercars lose Abu Dhabi Formula 1 support slot
| | |
| --- | --- |
| By Matt Beer | Friday, January 18th 2013, 08:36 GMT |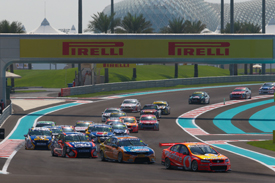 The V8 Supercars series has lost its slot on the Abu Dhabi Grand Prix support bill for 2013.
The Australian championship had included a race alongside Formula 1 at Yas Marina when it originally announced its schedule, but the addition of GP2 and GP3 to the event has meant there is no longer room for V8s.
Series chief David Malone said he accepted Formula One Management's decision.
"It has always been clear that FOM ultimately decides, or approves, support categories that run in conjunction with Formula 1," Malone said.
"We were acutely aware of this when we announced the 2013 calendar, with FOM then making this decision in late December.
"We thoroughly enjoy competing alongside Formula 1 and are absolutely comfortable with this news.
"There are contingencies in place and we will discuss the options, which may include racing on an alternate date to Formula 1 in 2014, with Yas Marina Circuit as soon as possible."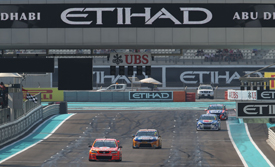 Yas Marina circuit chief Richard Cregan underlined that the decision did not mean the end of V8 Supercars in Abu Dhabi.
"As one of the most exciting motorsport categories in the world we hope to see them back at Yas Marina Circuit soon," he said.
V8s have raced at Yas Marina since 2010. The championship originally joined GP2 Asia for a standalone February event to kick off the V8 season, before moving onto the Abu Dhabi F1 bill for the first time last year.