NASCAR Sprint Cup's AJ Allmendinger to have 'B' sample drugs test on July 24th
| | |
| --- | --- |
| By Pablo Elizalde | Tuesday, July 17th 2012, 16:05 GMT |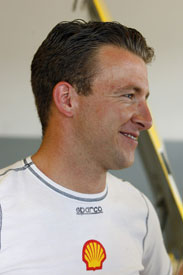 AJ Allmendinger's 'B' sample test will be carried out on July 24th, his business manager Tara Ragan said on Tuesday.
"We now have a confirmed date for the testing of AJ's "B" (split specimen) Sample. The test will take place on Tuesday, July 24 at 8 a.m. CDT and be conducted at the Aegis Analytical Laboratories in Nashville," said Ragan in a statement.
Ragan said an independent toxicologist will be present in Allmendinger's behalf.
"Along with everyone else, we are looking forward to hearing the results as quickly as possible," Ragan continued. "AJ and all of us at Walldinger Racing have truly appreciated the outpouring of support from our fans, partners, and colleagues.
"It has meant a lot to us during this difficult time. We are also grateful to Mr. Penske and his management team for their patience and respect of the process we are going through."
Allmendinger tested positive for forbidden substances after the Kentucky race earlier this month. He was temporarily suspended from NASCAR.