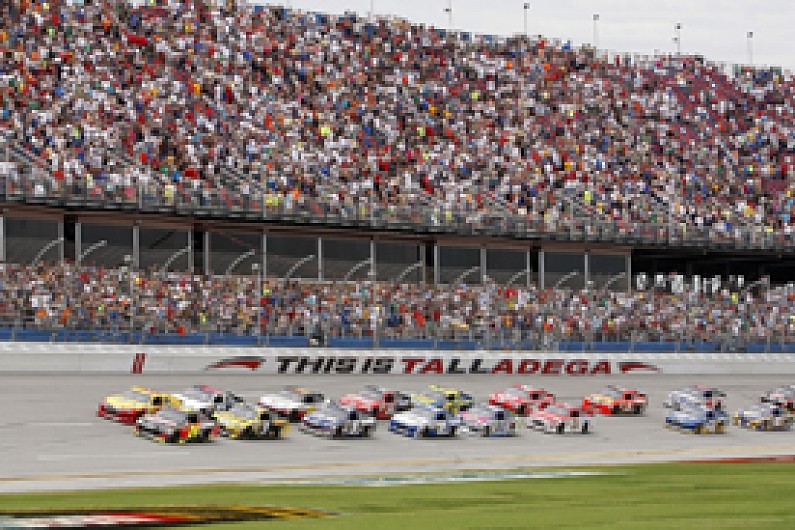 NASCAR is to launch a new webpage in partnership with Twitter aimed at enhancing the fans' experience through social media.
A new Twitter page condensing NASCAR tweets will be launched next month in order to provide fans with more live and inside information, selecting content through algorithmic and editorial signals.
The page, which will be accessed through twitter.com/#NASCAR, will go live on June 10 when NASCAR competes at Pocono and will be presented as a complement to the Sprint Cup series race TV broadcast.
"Twitter amplifies the excitement of live sporting events and gives NASCAR fans insider access to the drivers and teams they love," said Dick Costolo, chief executive officer of Twitter Inc.
"When sports fans around the world see a hashtag displayed on the air during a game or race, that's a signal to them that there is a bigger conversation happening on Twitter.
"Between the talented NASCAR personalities on Twitter and the fact that they have some of the most loyal fans in the world of sports, they were a natural choice to partner with as we experiment with ways to create the best experience on Twitter during a big event."
NASCAR's most celebrated tweet to date was sent in February by Cup driver Brad Keselowski, who uploaded a picture from inside his car while the race was halted due to a fiery crash involving Juan Pablo Montoya's car and a jet-dryer truck.
Most of the top NASCAR drivers have their own Twitter accounts, some more active than others, but the sport's most popular driver, Dale Earnhardt Jr has remained reluctant to engage in social media.
Former IndyCar star Danica Patrick is currently the most followed NASCAR driver on Twitter, followed by ex-Formula 1 race winner Montoya.