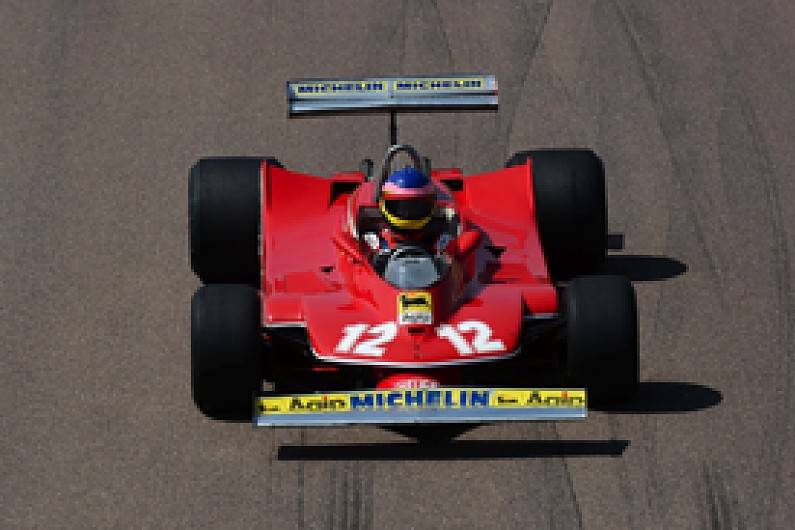 Jacques Villeneuve drove his father Gilles' 1979 Formula 1 Ferrari at Fiorano on Tuesday to commemorate the 30th anniversary of the elder Villeneuve's death in a crash during qualifying for the 1982 Belgian Grand Prix.
The event was attended by Gilles Villeneuve's widow Joann and daughter Melanie, his mechanics from his F1 career, and Ferrari's then-technical director Mauro Forghieri, as well as current Ferrari F1 drivers Fernando Alonso and Felipe Massa.
Gilles Villeneuve drove for Ferrari for all bar one of his F1 races, taking six grand prix victories and establishing a reputation as one of the most exciting drivers in the sport's history.
AUTOSPORT Plus subscribers can read our comprehensive Villeneuve tribute package - including contemporary race reports and features as well as our writers' memories and analysis - by clicking here.
Click here for a gallery of Jacques driving his father Gilles' famous Ferrari 312 T4