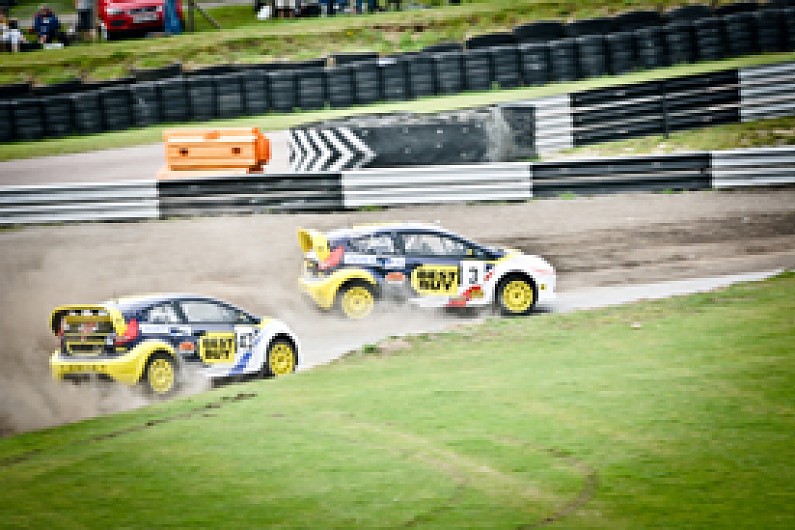 World Rally Championship star Ken Block and two-time WRC champion Marcus Gronholm will race in front of a NASCAR crowd in a Rallycross event in May at Charlotte Motor Speedway.
On Friday Speedway Motorsports Inc announced at Las Vegas Motor Speedway that the Global RallyCross championship will host its first event of the season at Charlotte on Saturday May 26, the day before NASCAR's longest race takes place at the same venue.
NASCAR's second-tier series will compete on the same day as the rally cars run on a layout built in front of the pits and the main grandstands, similar to that used in the Race of Champions but combining a loose surface and jumps, as seen on American X-Games events. The event will run after a NASCAR Nationwide Series race.
"This is an incredible way to add even more entertainment to what's already the most jam-packed 10 days in motorsports," said Marcus Smith, president and general manager of Charlotte Motor Speedway.
The Global RallyCross championship features 600-horsepower compact cars like the Ford Fiesta and Subaru Impreza WRX and includes American stars Travis Pastrana and Dave Mirra in its entry list. British driver David Binks, run as Grongolm's team-mate this year, while Block has also committed to a full season in the GRC.