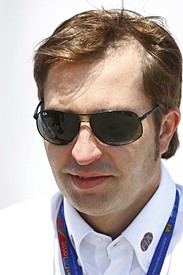 Heinz-Harald Frentzen will compete in the Porsche Carrera Cup event that supports this year's Australian Grand Prix.
The 44-year-old German, who won three grands prix for Williams and Jordan, has not competed at the Melbourne circuit since 2003 - the last of his 10 years in Formula 1.
He is excited about racing a Porsche for the first time in his long career; having been confirmed as the driver of the guest car on Thursday.
"I have seen footage of the Porsches racing there and it looks as though they are both nimble and powerful enough to be well suited to the track.
"I'm looking forward to having some fun out there and being really competitive again," said Frentzen.
Since retiring from F1, Frentzen has raced in the DTM and Speedcar and took part in the Le Mans 24 Hours in a works GT1 Aston Martin. After announcing his retirement from racing in 2010, he retuned to competition in the ADAC GT Masters last year in a Corvette.