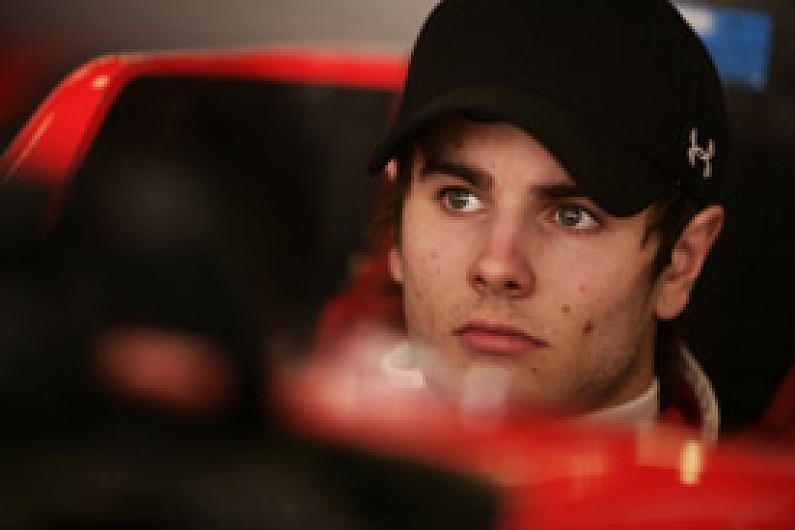 McLaren AUTOSPORT BRDC Award winner Lewis Williamson has been named as one of 18 drivers chosen for the 2012 FIA Institute Young Driver Excellence Academy.
The 21-year-old Briton, who was a race-winner with Arden in GP3 this year and recently tested a McLaren Formula 1 car, came through four days of on and off-track testing, which was assessed by the Institiute's performance managers; Alex Wurz and Robert Reid.
Among the other drivers selected for the Academy were Formula Renault UK champion Alex Lynn, Formula 2 race-winner Ramon Pineiro and Irish rally driver Craig Breen, who triumphed in a Race of Champions-style contest that concluded the assessment stage.
"Over the course of the four days we have been looking at every area of driving skill," said Wurz.
"We have broken this down into its composite parts, such as steering input, braking input, throttle input, and into combining all of this behind the wheel. Overall, these guys have demonstrated a lot of talent.
"They are also all very coachable and they have a good understanding of what we are after. I'm really looking forward to a good cooperation with the new Academy drivers."
The 18 finalists will now attend a series of workshops over the next 12 months - beginning in Edinburgh in December - that cover aspects such as technical driving skills, career management and racing psychology.
Among the drivers that took part in this year's Academy were German F3 champion Richie Stanaway , Intercontinental Rally Challenge title-winner Andreas Mikkelsen, and Formula Renault 3.5 front-runner Alexander Rossi.
2012 FIA Institute Academy drivers Mohamed Al Mutawaa (UAE)    UAE GTs
 Klaus Bachler (A)           German Formula 3
 Andrea Bate (RSA)           South African production cars
 Craig Breen (IRL)           WRC Academy
 Andrea Caldarelli (I)       Formula Nippon
 Gabby Chaves (COL)          GP3
 Jonas Gelzinis (LTU)        Porsche Carrera Cup GB
 Michael Christensen (DK)    GP3
 Jack Le Brocq (AUS)         Australian Formula Ford
 Michael Lewis (USA)         Italian Formula 3
 Alex Lynn (GB)              Formula Renault UK
 Jose Andres Montalto (CR)   Central American rallying
 Ramon Pineiro (E)           Formula 2
 Brendan Reeves (AUS)        WRC Academy
 Pontus Tidemand (S)         Swedish rallying
 Timo van der Marel (NL)     WRC Academy
 Sepp Wiegand (D)            German rallying
 Lewis Williamson (GB)       GP3