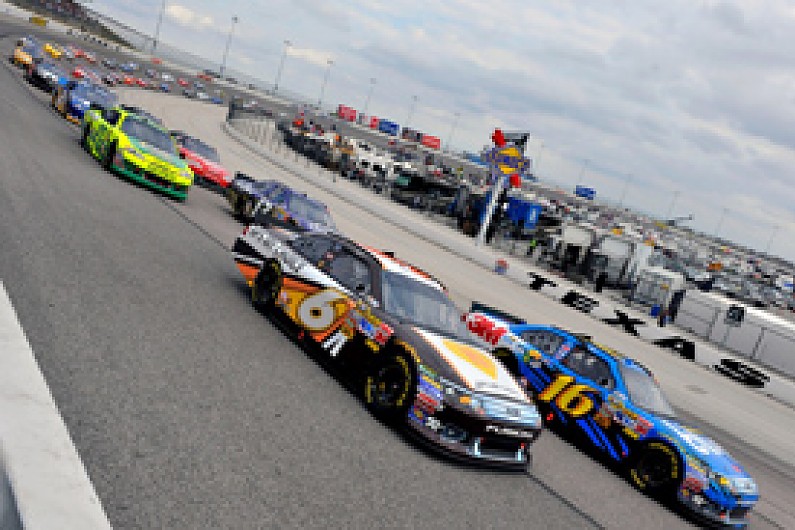 All three NASCAR series will have their Homestead season finale broadcast live on Premier Sports over the 19-20 November.
It will be the first time the NASCAR Sprint Cup, Nationwide and Camping World Truck Series have been broadcast live in a single year in the UK.
Premier Sports, newly created this year, has carried live coverage of the Sprint Cup throughout 2011, but with all three series set to be decided at Homestead in a fortnight's time the channel has expanded its coverage and will offer live broadcasts of the entire weekend.
"It has been an excellent first year for our channel and NASCAR has played an important role in that success," Premier Sports' Richard Webb said.
"We have a great rapport with NASCAR subscribers on social media and it felt right to reward them for their loyalty and passion with a final weekend to remember. I would like to thank NASCAR for making this possible and look forward to working with them next year."
Coverage will commence on Saturday 19 November at 00:30 GMT with the NASCAR Camping World Truck Series, where Austin Dillon currently leads Johnny Sauter and James Buescher by 20 and 28 points respectively.
Coverage of the NASCAR Nationwide Series will then start at 21:00, with two drivers - Ricky Stenhouse Jr and Elliot Sadler - still in contention heading into the final two rounds.
The NASCAR Sprint Cup showdown will then be broadcast live from 20:00 on Sunday 20 November. Just three points currently separate Carl Edwards and Tony Stewart at the head of the standings as the series approaches its final two rounds.