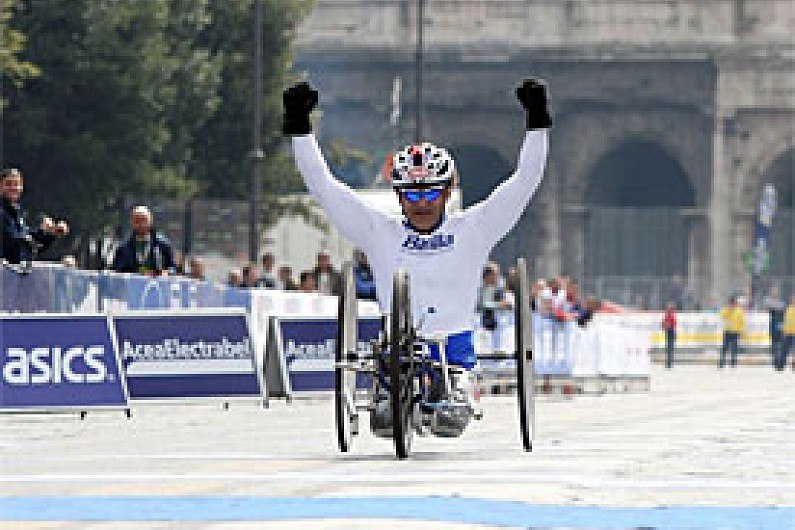 Alessandro Zanardi has triumphed in the hand bicycle class of the New York Marathon, delivering the biggest result of his post motor racing career.
The Italian, who lost his legs in an accident in 2001, completed the course in one hour, 13 minutes and 58 seconds - coming home just two seconds ahead of Polish rival Rafal Wilks.
Zanardi's success earned widespread praise from a host of motor racing figures on Monday.
Former F1 world champion Mario Andretti wrote on his Twitter feed: "Alex Zanardi brilliant win in NYMarathon Hand Cycle class is truly amazing. His never give up attitude is what makes him the champion he is."
IndyCar driver Paul Tracy wrote: "Alex Zanardi is the stud of all studs!!!! All I can say is wow!!!"
Since retiring from international racing at the end of 2009, Zanardi has worked hard on hand cycling - and has competed in many international events as well as setting his sights on representing Italy in the 2012 Paralympics.
As well as his victory in New York, he has previously won the Venice Marathon in 2009 and the Rome City Marathon last year.