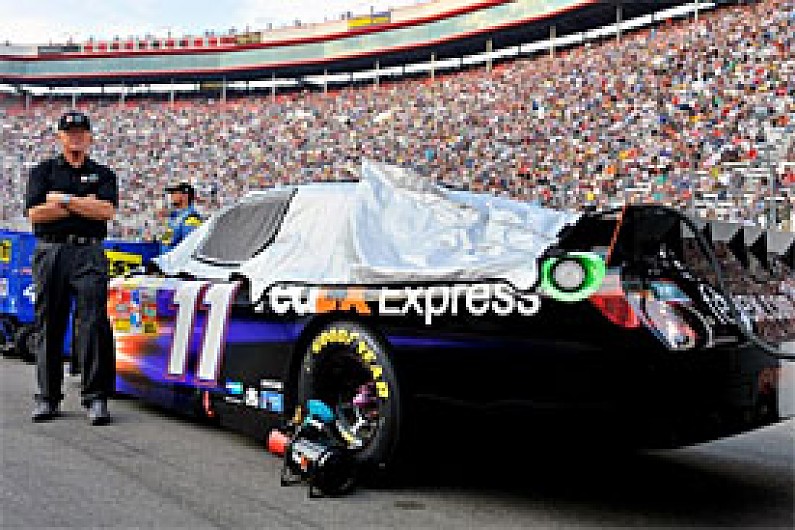 American Supercross star James "Bubba" Stewart is set to try his hand at NASCAR, having signed a deal to ride and drive for Joe Gibbs Racing's motocross and NASCAR teams.
Joe Gibbs Racing announced Tuesday that the multiple Supercross champion will join their outfit as its two-wheel outfit vows to step up to championship-contending level in AMA.
Meanwhile, Stewart will get a chance to sample stock car racing, the team planning to try running him at NASCAR regional levels next year before possibly attempting a Nationwide Series outing.
The 25-year-old somewhat follows into the footsteps of former Supercross star Ricky Carmichael, who has been competing full-time in the Truck Series for the past two seasons with limited success, also trying a few Nationwide Series outings.
Stuntman Travis Pastrana has also competed at regional level in NASCAR and hopes to make his debut in the Nationwide Series next year after having to postpone his initial plans of racing this season, due to injuries sustained on his right foot after falling of his freestyle motocross bike during last summer's X-Games.
"I am excited about joining the Gibbs racing family," said Stewart, the first afro-american rider to win a Supercross title. "My goal in Supercross is to pass Jeremy McGrath's record of 72 Supercross wins. I am more than half way there and look forward to realizing that dream during my time with JGR.
"I have also had an interest in car racing and we are going to explore my potential in that sport through the NASCAR side of the operation."
Stewart is expected to test a stock car within the next month as he attempts to gradually transition into what could be his next move once his days on two wheels are over.