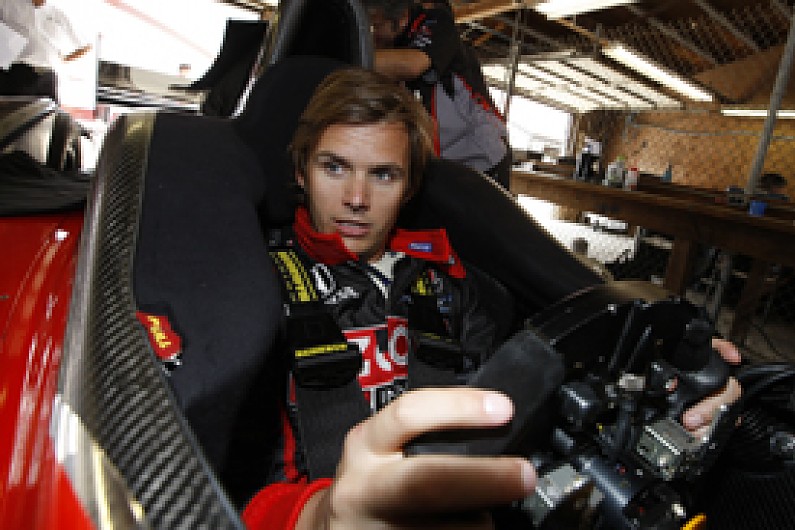 Dan Wheldon's life will be celebrated in a special Sky Sports documentary to be screened this week.
Dan Wheldon, A Tribute will be shown on Sky Sports 2 and Sky Sports HD2 on Thursday, October 20 at 10pm.
The hour-long documentary will focus on Wheldon's rise through the motorsport ranks from junior motorsport in the mid-1990s, through to his emergence as one of IndyCar's top drivers, his title win in 2005 and his pair of Indianapolis 500 victories.
Sky Sports IndyCar presenter Keith Huewen, who broke the news of Wheldon's death in a 15-car pile-up at the IndyCar finale at Las Vegas to viewers in the UK on Sunday, paid tribute to the 33-year-old Briton.
"Dan's death touched the hearts of everyone at Sky Sports," Huewen told AUTOSPORT. "And on behalf of the entire Sky team our sincere and heartfelt condolences go to the Wheldon family.
"I'd also like to extend my particular gratitude to [studio guests] Jonny Kane and Johnny Mowlem who showed true professionalism in their contribution last Sunday."