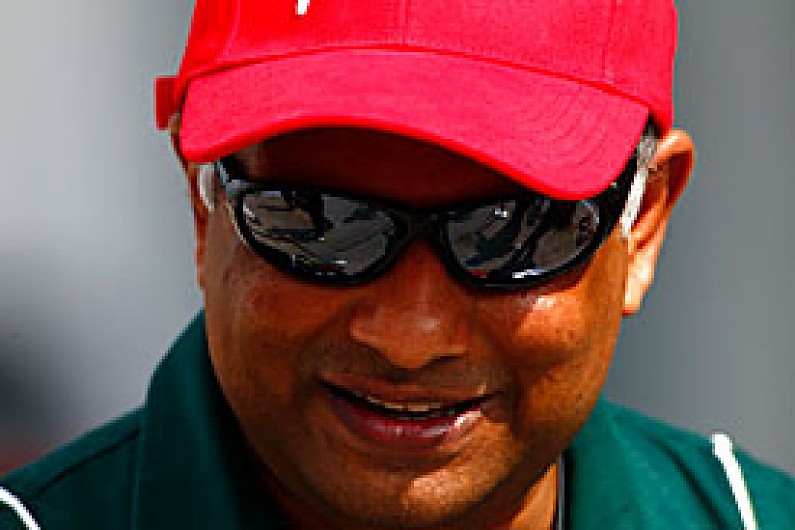 Team Lotus owner Tony Fernandes has completed his takeover of Premiership football club Queens Park Rangers, having bought a 66 per cent stake in the London team from Formula 1 supremo Bernie Ecclestone and former Renault team principal Flavio Briatore.
Fernandes, a lifelong West Ham United fan who lived in nearby Uxbridge Road for several years as he grew up, said QPR were one of the first teams he watched, and that he has had a 'soft spot' for them ever since.
He did not say how he would divide his priorities between Team Lotus, QPR and the airline he owns - Air Asia - but insisted that he would put his maximum into the newly acquired football team.
"Talk is easy, but I'm either zero or 100 per-cent and I am going to put my maximum into this," he told the official QPR website.
"I'm very excited. Whether we win or lose, even if it's four or five one week, I'll still be there to the end."
Fernandes' approach to QPR draws parallels with his hands-on role at Lotus, with the Malaysian entrepreneur stating that he wanted to involve the fans more - something Team Lotus has worked hard to do - and that passion would be the main driving force.
"Money can get you so far," Fernandes said, "but passion can get you a lot, lot further.
"I pride my whole life on passion. You've got to be passionate and love what you do - the rest becomes easier if you're hungry.
"I have ambitions in the long term. I want the fans to be proud of what we're doing and to be involved. Whatever we do, we'll do it in style and with integrity.
"QPR is a raw diamond and hopefully I can contribute into turning it into a diamond."
Ecclestone and Briatore bought into QPR in August 2007, at the time saving the club from going bust due to its mounting debts.
They continued at the helm of the club even after Briatore's banishment from F1 following the 'Crashgate' saga, but speculation had mounted that they were looking to sell after winning promotion to the Premier League this summer.