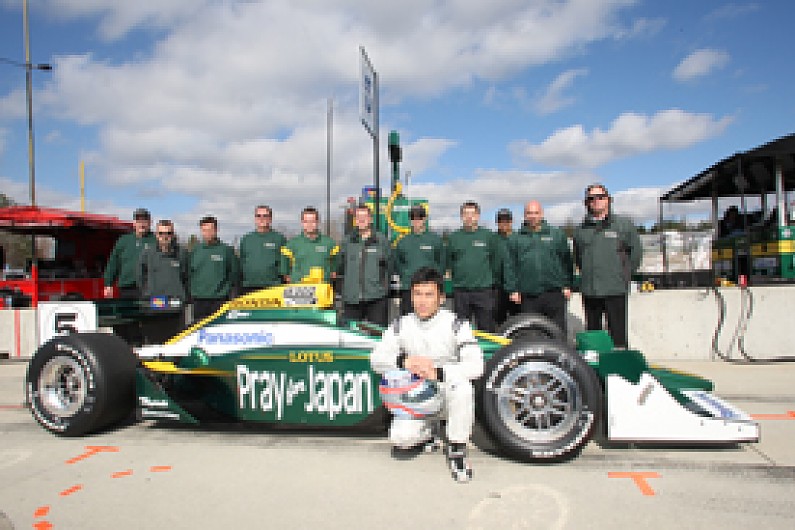 Takuma Sato is sporting 'Pray for Japan' logos on his KV Racing Dallara-Honda and his helmet in today's IndyCar test at Barber Motorsports Park to express his sympathy for those in his homeland affected by last week's earthquake and tsunami.
The only Japanese driver racing in IndyCar this year, Sato said before the start of the test that it was hard to concentrate on his work at the circuit with thoughts of the disaster at the forefront of his mind.
"The saddest thing is the people who lost friends and family," Sato said. "It's a real hard time. My heart and head at the moment are in Japan. I'm thinking of them a lot. I'm here for my job and I do commit 100 per cent to the next few days on the track, but it's seriously bad over there.
"It doesn't matter it is Japan or not, it's difficult to watch and learn about. People having suffered from a natural disaster is just terrible. Earthquakes are common in Japan, but nothing like that.
"I really appreciate that people are taking an interest in what's happening in Japan, and I wish the people there can be strong and get back to their normal lives soon."