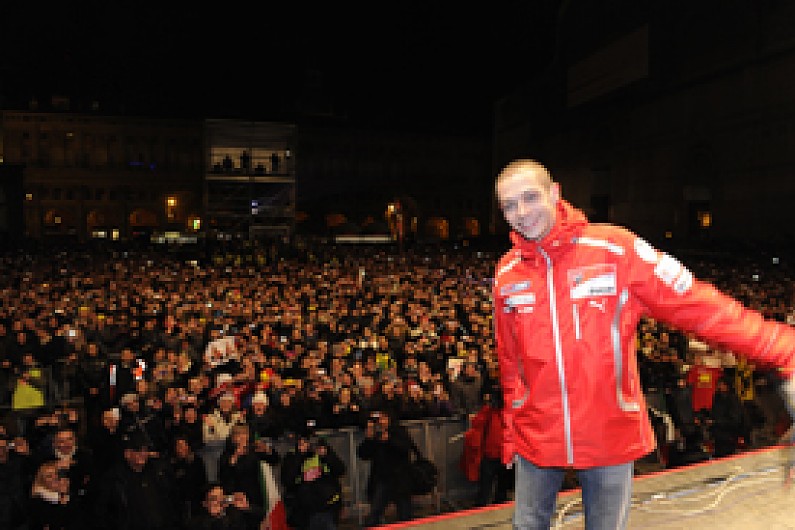 A crowd of over 38,000 people came to Bologna's Piazza Maggiore on Friday night for a special 'Ducati night' to wish Valentino Rossi, Nicky Hayden and the team luck for the forthcoming MotoGP season.
Music and comedians got the evening started, before the works Ducati MotoGP riders arrived on their GP11 bikes to address the crowd.
Earlier in the day Rossi and Hayden had visited the Ducati factory to thank the staff for their efforts ahead of the new campaign.
"We'll do everything we can to finish at the front and do a good job," said Rossi, who will ride for Ducati for the first time in his career this season. "Thanks for the great support; the bikes that you make here are beautiful. Please keep doing a good job, and we'll try to do the same on the track."
Hayden added: "It's really special to be here. I've worked for other companies, but Ducati is unique; the bike is special, and the people who work here are special. Now let's hope we can give you the results that you all deserve."
The MotoGP season kicks off at Losail in Qatar on 17-20 March, after a final winter test at the track on 13-14 March.