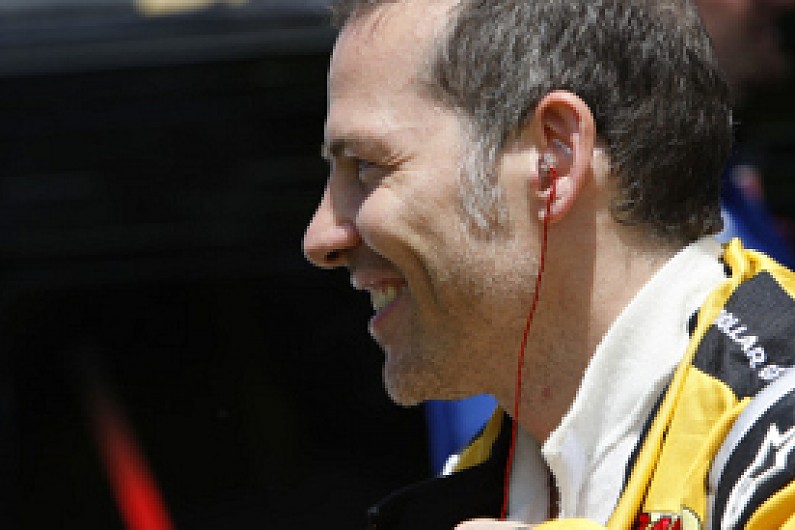 Jacques Villeneuve is hoping to return to Formula 1 as a team owner next season.
The 1997 world champion is believed to have submitted an application for the 13th place on the grid, under the Villeneuve Racing name.
German magazine Auto Motor und Sport, which first reported the story, suggested that former Renault team bosses Flavio Briatore and Pat Symonds were involved with the project. There have also been suggestions of a partnership with ex-GP2 team Durango, which announced its F1 ambitions earlier this year.
Villeneuve admitted that he was working on an F1 project, but would not comment on specifics.
"I've never made it a secret that I'm looking at a future F1 programme, and have been working hard on that for the past 12 months," he said in a statement. "However, I have no further comment at this time."
The Canadian's manager Rick Gorne confirmed to BBC Sport that efforts were underway to get Villeneuve back into F1.
"There is an element of truth in the rumours," Gorne said. "F1 is a possibility - he does have the intention to get back. It's a project we're working on."
Villeneuve left F1 halfway through 2006, when he split with the BMW Sauber team. He pursued opportunities to get back on the grid with the arrival of the new teams for this season, and would have raced for Serbian outfit Stefan GP had it gained an entry. He is currently making occasional NASCAR appearances and will try to qualify for the Brickyard 400 at Indianapolis next weekend.