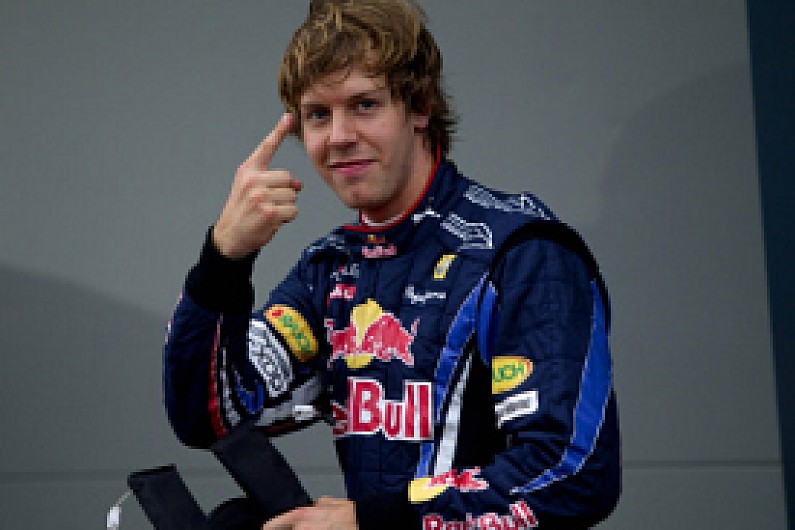 Sebastian Vettel has replaced Jenson Button as the leader of the Castrol Rankings following the Australian Grand Prix.

The 22-year-old German has been steadily closing in on the world champion since mid-way through the 2009 Formula 1 season and moved ahead of Button thanks to his stunning pole position for Red Bull last weekend.

As Vettel did not finish last year's race, he did not lose any points by retiring from the lead of last Sunday's grand prix, meaning that his pole position was enough to eradicate the small gap between himself and Button coming into the race.

Despite taking his first McLaren win in Melbourne, Button failed to match the near perfect score he achieved at the same race in 2009 by winning from pole position, and dropped points as a result. It is the first time the lead of the Castrol Rankings has changed this year.
Robert Kubica's well-deserved second place for Renault moved him up seven spots to 26th in the Castrol Rankings, while Felipe Massa, who completed the podium, continued his recent upwards surge and climbed 12 places to 52nd.
F1 championship leader Fernando Alonso picked up a spot and now lies 15th, while Williams driver Rubens Barrichello dropped two places to seventh behind World Rally Championship star Mikko Hirvonen and Red Bull's Mark Webber.
The Brazilian may even have lost more ground, but with the St Petersburg IndyCar Series race and the Martinsville NASCAR Sprint Cup events being postponed until Monday due to bad weather, the likes of Dario Franchitti, Ryan Briscoe and Mark Martin failed to add to their scores.
Seven-time world champion Michael Schumacher continued his climb through the field as well, the Mercedes driver's points finish lifting him 261 places to 607th.
For more information and to take a full look at the Castrol Rankings, go to www.castroldriverrankings.com.