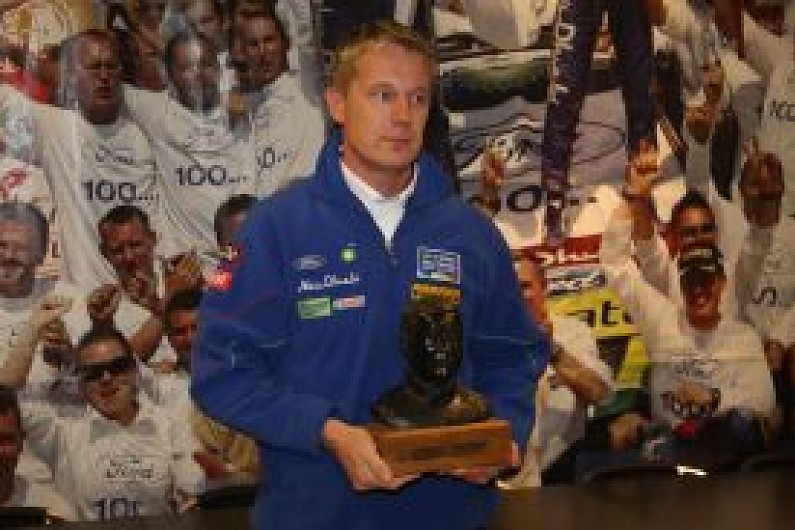 Mikko Hirvonen's co-driver Jarmo Lehtinen started Rally GB by collecting a trophy - after picking up the Michael Park Award.
Park died when he and Markko Martin crashed off the road on this event four years ago. Since then, the annual award has become one of the most coveted trophies for co-drivers. Park's manager Paul Turner announced Lehtinen as the winner at Ford's pre-Rally GB media gathering.
Turner said: "Jarmo has demonstrated the virtues of professionalism and integrity which we readily associated with Michael.
"There were a number of candidates this season, but the way Jarmo has helped Mikko both in his early career and in this season made him the stand-out name."
Lehtinen was delighted with the decision, saying: "When I first went professional in this sport, Michael was my team-mate. He made my path to this point easier and was always happy to help.
"He became a good friend to me and I'll never forget all of the advice he gave to me. I would like to say thanks to him. This has become the award that all of the co-drivers want to win, so it's very special for me. It's also nice to start the weekend with a trophy..."
Previous winners of the Michael Park Award include Daniel Elena, Timo Rautiainen and Denis Giraudet.