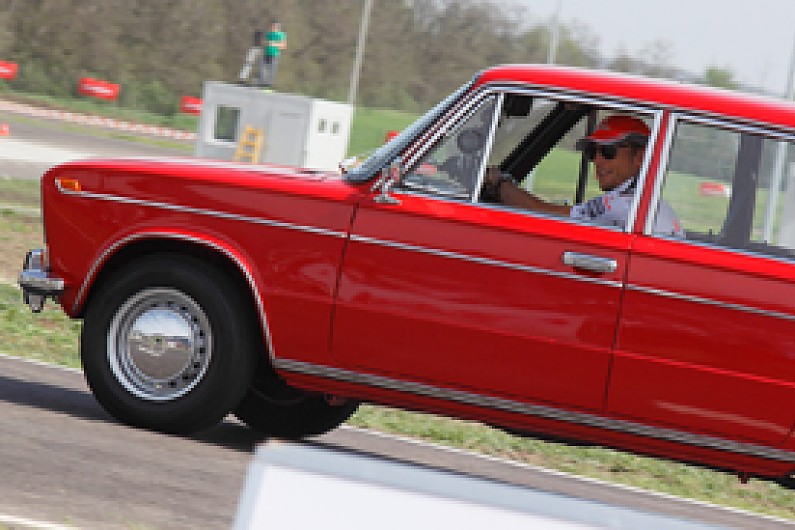 Jenson Button had fun driving an old Soviet Lada in Hungary on Monday, taking the car for a few runs at the Driving Camp in Zsambek as part of a promotional event for McLaren sponsor Vodafone.
After spinning on the dynamic shock-pad, designed to improve driving skills, with a Mercedes SL 63 AMG, Button had a go with a red Lada 1500.
Originally based on the Fiat 124, and dated from the early 1970s, this now iconic car was a clear, if slightly expensive, favourite on the roads behind the Iron Curtain.
"I love old cars," Button said, looking at the vehicle before he tried it. "But I think the scariest moment in my life is just about to arrive!"
Despite being told that the car had recently completely failed a modern crash test, Button comfortably beat a local TV celebrity in a short race and got out of the Lada with a big smile on his face.
"I feel sorry for the people who own these cars, because we didn't look after them very much," Button joked. "I don't know if it's normal, but there's a lot of flashing failure lights on the dashboard...
"It was good fun. The handbrake works really well. That's the most important thing in an old car, and it is amazing."