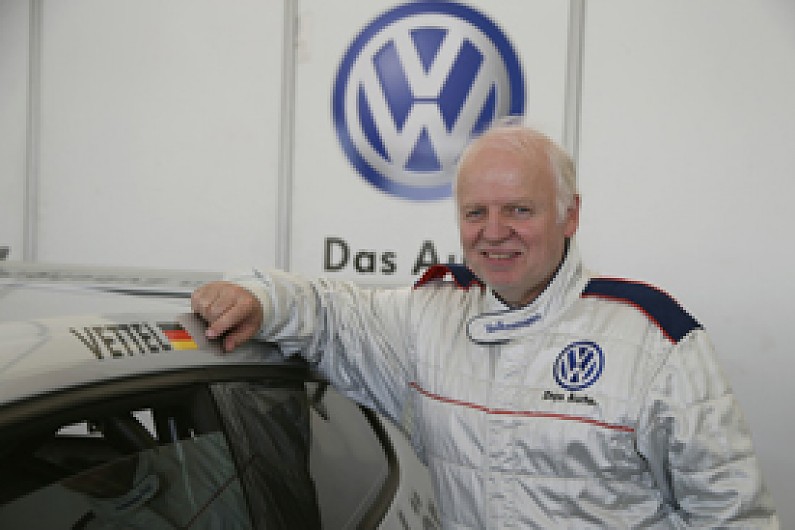 Sebastian Vettel's father Norbert declared that his circuit racing debut in the VW Scirocco Cup at Hockenheim has whetted his appetite for more.
The elder Vettel, a long-time hillclimb competitor, finished 23rd in this weekend's event.
"That was super-cool. I had huge fun," he said. "In free practice and in qualifying, I still had some room for improvement. I still need a little practice with the push-to-pass button. I'm simply not a member of the Playstation generation any more."
Vettel added: "My race was good, I tried to stay out of the commotion at the start and actually stayed in close touch with the field the whole time.
"Unfortunately, I made a shifting mistake shortly before the end and lost a few seconds that way. But I'd do it again, no doubt about that."
While keen to try more races, Vettel said the experience had also underlined that drivers like his son were in a very different class.
"I even respect Sebastian a bit more now because I know how many buttons he's got on his steering wheel - and I was struggling with just one," said Norbert Vettel.
"These guys have got a special talent to be sure. That's something you can't learn."