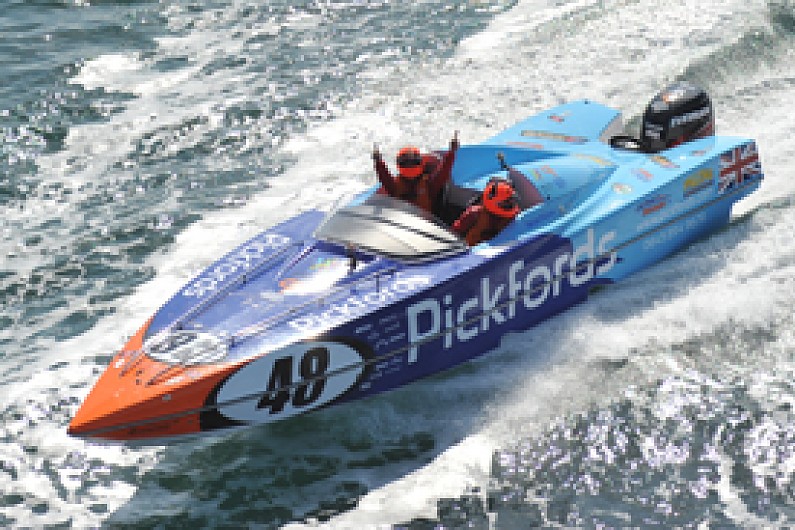 Dean Stoneman clinched the P1 SuperStock UK powerboat crown on Saturday with a double win off the coast of Weymouth.
Stoneman, who won the Formula 2 title in 2010, took a season out of racing when he was diagnosed with cancer the following year.
The 22-year-old Briton tested a Formula Renault 3.5 car last winter and raced a Radical in a club event earlier this year after 12 months battling his illness.
But instead of making a full-time circuit racing return, he decided to delay his motor racing comeback and switch to powerboats instead to ease his way back into motorsport.
Stoneman's season has been one of great success; he and co-pilot Dean Paling winning a record nine races in P1 SuperStock this year.
"I just kept my foot hard down on the throttle and focused on keeping the top speed as high as possible on the flat water," said Stoneman.
"It's always a great feeling to win but this is a special moment as it means I have now won titles on land and water."