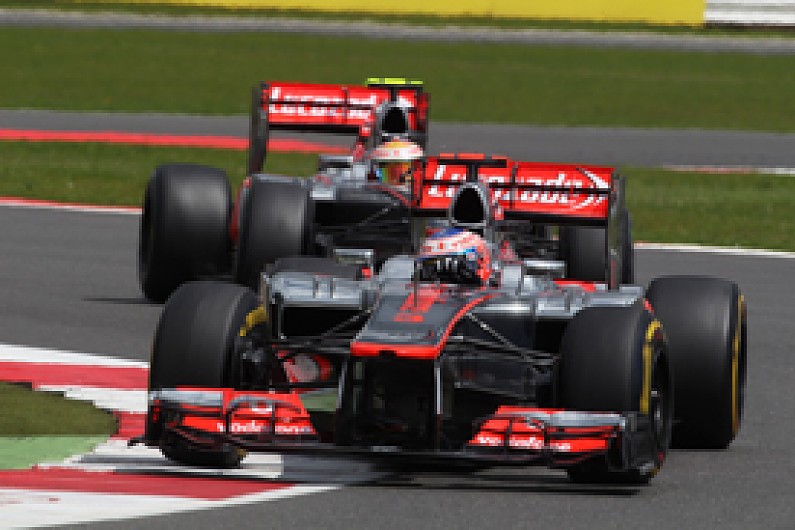 McLaren drivers Lewis Hamilton and Jenson Button are the bookmakers' tip for victory in this weekend's Italian Grand Prix.
Hamilton is the shortest priced, with Paddy Power offering 3/1 on him scoring his first Monza win on Sunday.
Jenson Button is slightly better value at 9/2 to back up his Belgian GP success with another win.
Forza Ferrari
With thousands of passionate tifosi cheering them on Ferrari drivers are by far the most successful in the team's home race, and have claimed 18 wins.
Fernando Alonso is a two-time Monza winner, and the world championship leader is rated at 5/1 for a third.
Team-mate Felipe Massa is enduring a poor season, but at 50/1 he remains a tantalising each-way prospect given the quality of the machinery beneath him.
Based on the showing at Spa, it could be a different Ferrari-powered car at the sharp end.
The Sauber looked a very competitive machine in low-downforce trim last weekend, and with Sergio Perez 33/1 and Kamui Kobayashi 40/1, there's money to be made there if they can get through the first corner unscathed.
Do the Bulls have enough horses?
At Spa the Red Bull had one of the lowest maximum speeds down the long Kemmel straight.
If the RB8 suffers in the same way this weekend, last year's winner Sebastian Vettel (9/2) and Mark Webber (12/1) are going to struggle to keep cars behind them.
Lotus uses the same Renault engine but had no such top-speed trouble and Kimi Raikkonen (9/2) is a potential victor once again.
One-off team-mate Jerome d'Ambrosio finds himself in the most competitive F1 seat of his career.
His odds of 50/1 reflect his chances, but that should mean he'll be evens or better for his first F1 point, which is a shrewd bet if he can get his act together in qualifying.
The others
The Mercedes looked mighty fast on the straight in Belgium and at 33/1 Michael Schumacher (a five-time Italian GP victor) and Nico Rosberg are potentially great value.
Pastor Maldonado hasn't scored a point since in won in Spain, but the Williams-Renault is good in low-downforce spec, and at 100/1 could this be the weekend where he keeps his nose clean and delivers once again?
Finally, a tight first corner and competitive grid makes an incident almost inevitable and odds of 10/11 for the appearance of the safety car during the race is an interesting leftfield punt.