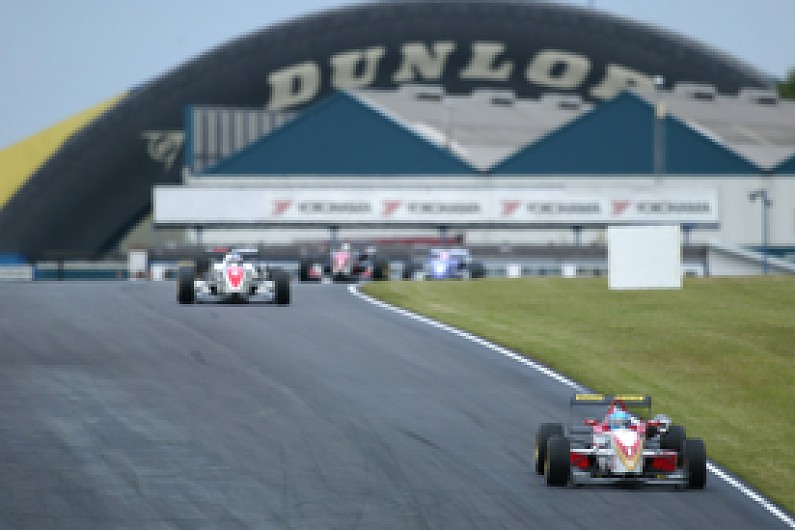 Parts of Donington Park's famous Dunlop Bridge will be auctioned off for charity at the Goodwood Revival race meeting on September 15.
The bridge, which was erected over the circuit at the behest of tyre company Dunlop in 1977, was torn down during the ill-fated attempt to rebuild the track to secure the British Grand Prix in 2009.
The metalwork was sold for scrap, but the fibreglass lettered sections have recently been recovered and are now to be sold by auctioneer Bonham's.
Buyers will have the option to buy individual letters or the entire remains of the bridge, along with side supports.
Other items up for sale include:
• The Dunlop signage, which hung below the bridge until its demolition
• The old timing clock that currently sits on the Old Hairpin bridge
• The wind tunnel model of World Land Speed Record car, 'Project Blue Star'
Donington Park managing director Christopher Tate said: "These iconic items will mean a great deal to thousands of racers, bikers, spectators - and all the staff and officials who have worked at Donington Park since 1977.
"The time has come when the Dunlop panels need to make space for new developments in the paddock area. The famous clock and the LSR car model - which is nine metres long - were to be moved this winter as our programme of track refurbishment continues."
Money raised from the auction will be donated to the local Hope Against Cancer organisation, a charity supported by the late former circuit owner, Tom Wheatcroft.