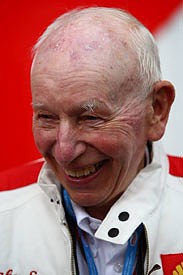 A GP3 test and Formula 1 simulator time are among the prizes for the karting event organised in memory of Henry Surtees this year.
The Henry Surtees Challenge takes place at Buckmore Park on October 24, and is organised by Henry's F1 and motorcycle racing legend father John. Henry Surtees lost his life in a Formula 2 crash at Brands Hatch in 2009.
The karting event is aimed at racing aspirants aged 16 and up, and the list of prizes includes a GP3 test with Carlin Motorsport and a session on the Red Bull F1 team's simulator.
"This event is purposely staged towards the end of the motorsport season," said John Surtees. "The objective of course is to raise funds for Henry's charity, the Henry Surtees Foundation.
"I am however acutely aware of the problems that young drivers face in developing their careers. So with the help of some very generous sponsors I wanted to put together an event that provided prizes which would create valuable contacts, publicity and be career enhancing in their content."
Drivers who want to take part in the event are asked to contact Buckmore Park Circuit on 01634 201562.