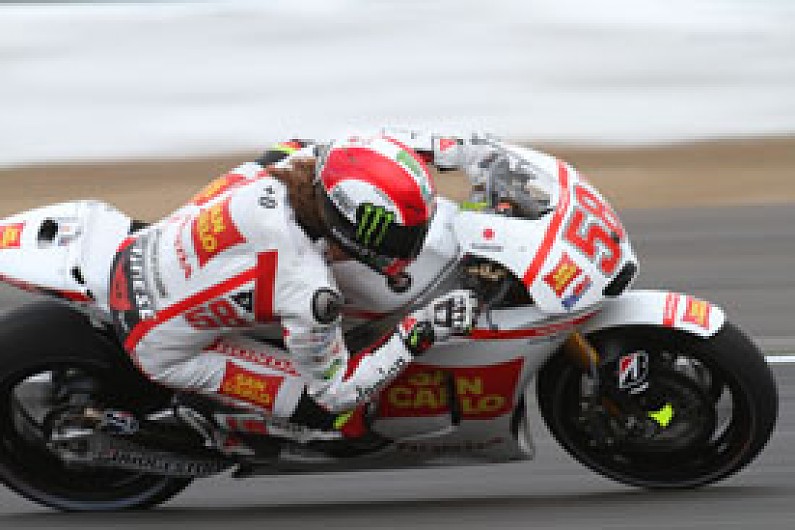 Misano has officially been renamed the 'Misano World Circuit Marco Simoncelli' in memory of the Italian MotoGP rider.
Simoncelli, who was killed in a crash in Malaysia on 23 October 2011, had lived less than five miles away from the circuit in his hometown of Cattolica.
The name change had been proposed late last year and has now been approved unanimously by the board of circuit owners Santa Monica Spa.
"I'm deeply touched in seeing the circuit of Misano named after Marco. We've received affection from all over the world in the recent months, but today is a very special day," Marco's father Paolo, who was accompanied by his wife Rossella, said.
"I'm grateful to Santa Monica Spa, owners of the circuit, and to designer Aldo Drudi for having so nicely linked the name of Marco to the logo of the circuit."
Umberto Trevi, Vice President of Santa Monica Spa, added: "We will share with the family whatever in the future will affect Sic's memory. It is an extraordinary day for us. The name of the circuit will be forever linked to Marco Simoncelli."